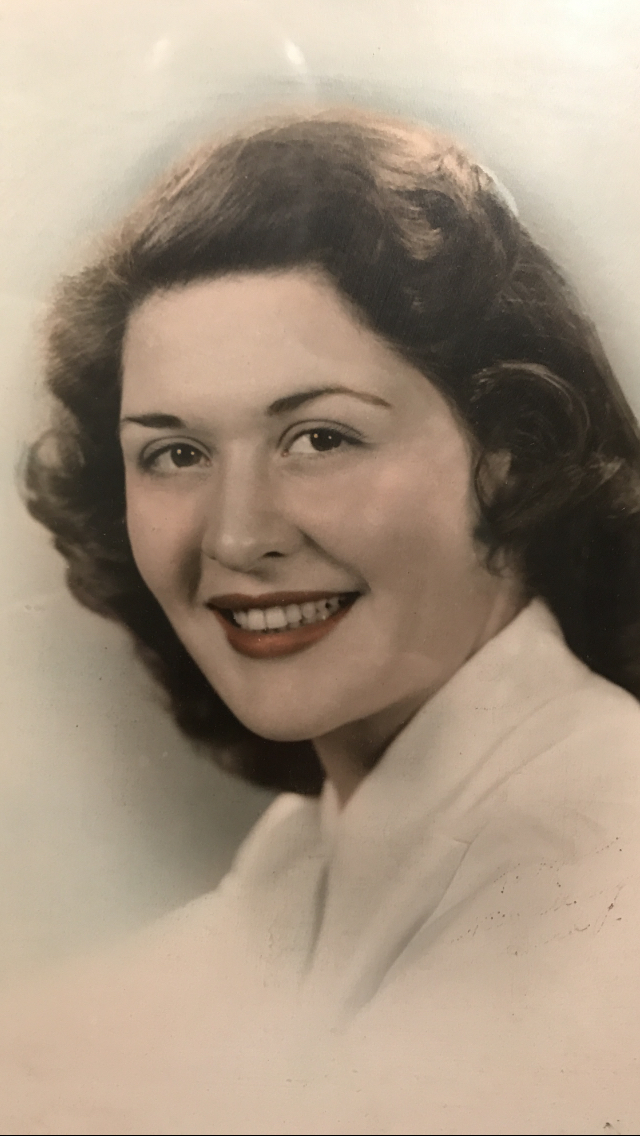 Obituary of Barbara J. McCormick
Please share a memory of Barbara to include in a keepsake book for family and friends.
Barbara J. McCormick -- Rome Barbara Jean McCormick, 87, passed away at her home with her loved ones around her on June 21, 2017. She was born in Rome on August 12, 1929, the daughter of George and Pauline (George) Guelfi. Barb was a 1946 graduate of Academy of the Holy Names in Rome. After high school she attended Cortland College where she was president of her sorority and received a bachelor's degree in elementary education. On September 22, 1952, Barb married the love of her life, Thomas J. McCormick, in St. John's Church. Barb had a long career and loved teaching (and her students) and spent most of her working life as a beloved second-grade teacher at Ridge Mills School in Rome before retiring in 1985. Surviving Barb are her four children, Sheila Spencer, Paula Capoccia, Thomas J. McCormick, III and Andrew McCormick; her daughter-in-law and sons-in-law, Ellie McCormick, Leo Capoccia and Jack Bethke; six grandchildren, Kate Spencer, Andrea Capoccia-Feliz, her husband Julio Feliz, Kathleen Capoccia, Andrew T. Spencer, Taylor McCormick and Bee McCormick; and two great-grandchildren, Dominic and Leo Feliz. Also surviving Barb are her brothers- and sisters-in law (and close friends), Geraldine Sears, Marilyn Fahy, MaryAnne and Michael Valentine, William and Shirley McCormick, and Mark and Cyndi DeDominick. She was "Aunt Barb" to her many beloved nieces and nephews, whom she adored. She lost her husband Tom on June 19, 2014 after sharing their life and their love for 62 years. Barb was also pre-deceased by her brother Joseph Guelfi and his wife Joan Strong Guelfi, her son-in-law Kirk Spencer, brothers-in-law Richard Fahy and Robert Sears and her niece and nephew, Marilyn Palinski and Bobby Sears. Barb was a wonderful wife, mother, aunt, and grandmother. Her devotion to her family was deep. She could always light up a room with her warmth and kindness, or her sharp wit, and she had an innate ability to make those around her feel loved. She was a member of St. Peter's Church, and for many years she volunteered as a religious education instructor. As a young girl, she loved to ride horses. She always recalled fondly her time performing musical theater in "Down Melody Lane", her years as a tennis instructor at Franklyn Field and her golf-league days at Sleepy Hollow. She was a member and past president of the Delta Omega sorority in Rome. Barb's family would like to extend a deeply felt thank you to Hospice & Palliative Care of Oneida, Herkimer and Eastern Madison Counties, and also to Alycia, Bonnie, Jen and Pat whose loving care and companionship meant so much to Barb and her family, allowing her to spend her final months at home, surrounded by the ones she loved and who loved her. Funeral services will be held on Monday June 26, 2017 at 11:00 AM at St. Peter's Church, Rome. Family and friends are invited to attend calling hours on Sunday June 25th from 3 to 5pm at Strong-Burns & Sprock Funeral Home, 7751 Merrick Rd, Rome. Memorial contributions can be made to Hospice & Palliative Care, 4277 Middle School Settlement Road, New Hartford, NY 13413 or to St. Peter's Memorial Fund, in Rome.
Mass of Christian Burial
Thursday, January 1, 1970
St. Peter's/St. Mary's Churches
W. Liberty Street
Rome, New York, United States
Service Time: 11:00 AM