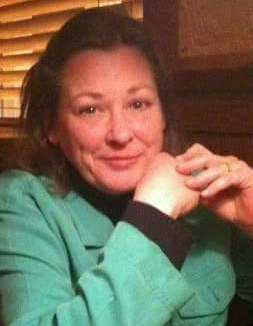 Obituary of Colleen Kester
Colleen (McLaughlin) Kester
Colleen (McLaughlin) Kester, 62, of East Aurora, N.Y. and formerly of Rome, passed away at the home of her sister, Nancy on September 10, 2017, with her beloved and large extended family by her side. In her final hours her children and all of her 7 siblings were with her to offer comfort and support.
She was born on February 12, 1955, in Rome, a daughter of the late C. Mark and Nancy Farmer McLaughlin. She was a graduate of Rome Catholic High School, Class of 1973. On July 1, 2006 Colleen was united in marriage to Richard Kester, in a ceremony which took place in Orchard Park, N.Y. Together they owned and operated Miltello Floor Covering in East Aurora, NY, a large commercial enterprise serving the entire Eastern Seaboard.
She is survived by her three children; Kelly and Charles Lane, Watertown; Christie and Kay Deraway, Jacksonville, FL; Cory (Suzanne) Clark, Ravena, NY; stepchildren, Trisha Brown and husband Matt, Joseph Kester and fiancé Heather; four sisters and three brothers-in-law, Mary and Joseph Stanton, Rome, NY, Nancy and John Gleason, Rome, NY, Eileen and William Heaney, Rome, NY and Kathleen McLaughlin, Westernville, NY; three brothers and one sister-in-law, C. Mark and Claudia McLaughlin, 4th Lake, NY and Las Vegas, NV, Sean McLaughlin (Wendy) Rome, Patrick McLaughlin, Rome; thirteen grandchildren and three great grandchildren; a former husband, Craig Clark and his wife Paulette, Rome; several nieces and nephews. Colleen was predeceased by her husband Rich and a grandson, Kay Stanley Deraway IV. The family wishes to thank Dr. Najam Din, Dr. Gilbert Lawrence, Dr. Clifford Soults and their wonderful staff for the compassionate care they provided to Colleen.
Colleen was most happy when surrounded by, and skillfully cooking for her family. She could be tough and determined when the situation called for it, but had a heart of gold and a witty and wry sense of humor consistent with her strong Irish roots.
Funeral services will be held on Thursday, September 14, 2017, at 12:00 P.M. at St. Peters Church with Fr. Phillip Hearn officiating. Calling hours will be held on Wednesday, from 4-7 P.M. at Strong-Burns & Sprock Funeral Home 7751 Merrick Road, Rome. Interment will take place in St. Peters cemetery