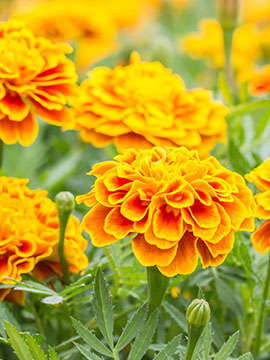 Obituary of Joseph McDade
Congressman Joseph M. McDade
Beloved husband, father, brother and friend, former Congressman Joseph Michael McDade, 85, passed away on Sunday, September 24, 2017 at his Fairfax, VA home. Born in Scranton, Pennsylvania on September 29, 1931 to Genevieve Hayes and John B. McDade, he graduated from Scranton Prep in 1949, Notre Dame University in 1953, and University of Pennsylvania Law School in 1956. First elected to Congress in 1962, Mr. McDade with great pride represented 10 counties in Northeastern Pennsylvania for 36 years, retiring in 1999. A life-long Republican, Mr. McDade rose to the highest ranks of the House of Representatives and was known for his ability to help and befriend Members of Congress on both sides of the aisle. An expert in affairs affecting the Department of Defense, NASA, Energy and Water, and the National Park Service, Mr. McDade diligently schooled himself in ways to assist his constituents with issues involving the federal government. Mr. McDade's natural "joi de vivre" was shared with those fortunate enough to be called an acquaintance or good friend.
Mr. McDade was a trustee emeritus of the Kennedy Center, Ford's Theatre, and the University of Scranton.
Mr. McDade is survived by his wife, the former Sarah Scripture, his children, Joseph M. McDade, Jr., Aileen McDade, Deborah Bell, Mark McDade, Jared McDade, his sisters Mary Gene Butler, Genevieve Tuthill, Ann Dwyer, his grandchildren Austin Bell, Savannah Bell, Perry Jorss, Haley Jorss, Madeleine McDade, Molly McDade. Other survivors are Tess McDade, Sheriff Kamara, and Seth Kusi. His brother, Dr. John P. McDade, pre-deceased him.
Funeral services will be held on Saturday, September 30th 2017, at 11:A.M at Strong- Burns and Sprock Funeral Home, 7751 Merrick Road, Rome. Burial will take place in Rome Cemetery. At a later date, a memorial service will be held in Scranton. In lieu of flowers, memorial contributions would be gratefully received by non-profit Rome Cemetery Association, P.O. Box 464, Rome, NY 13442