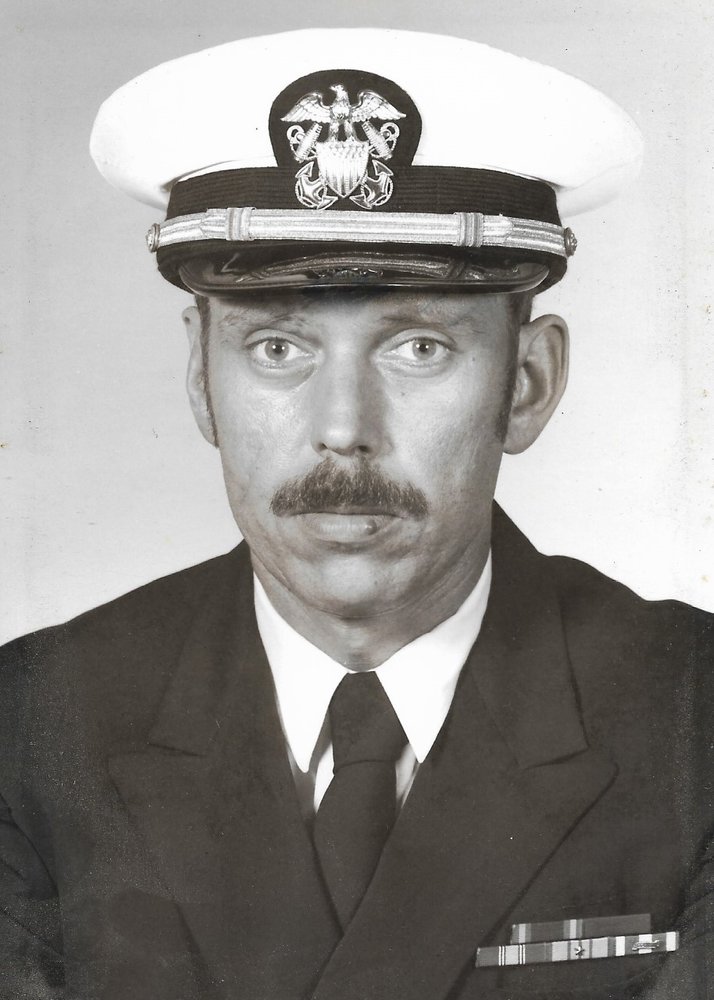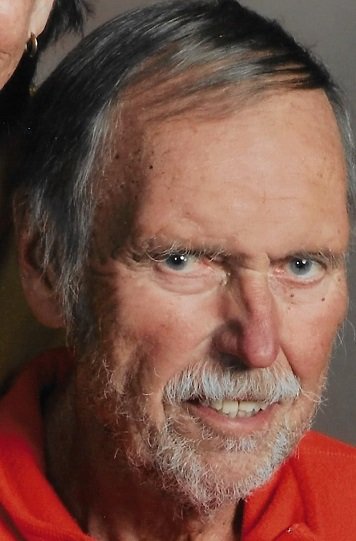 Obituary of Robert Michael Haley
.
Robert M. Haley, Lt. Cmdr. (Ret.)
Robert M. Haley, 74, of Sly Hill Road, Town of Western, retired Navy lieutenant commander and university instructor, died on September 19, 2019, at home, under the care of Hospice and his family, from pancreatic cancer.
Born June 11, 1945, in Rome, he was a son of John and Sophie Wilk Haley. He graduated from St. Aloysius Academy in 1963 and attended Utica College and Resurrection Seminary in Canada before joining the Navy in 1966. He served as a corpsman in Corpus Christi, Texas, and in Vietnam, where he provided medical care to villagers around Da Nang. In 1969, the Navy sent him to college at the University of Missouri-Columbia. On May 27, 1972, he married Kathleen ("Chip") Twellman, at St. Clement's Church in Bowling Green, Mo. He graduated in 1973 with bachelor's and master's degrees in meteorology.
His first assignment as an officer was to the USS America, an aircraft carrier based in Norfolk, Va. In 1975, he received orders to the Fleet Weather Central at Rota Naval Station in Spain, where he earned a master's degree in education from the University of Southern California. In 1978, he became the officer in charge at the meteorology office at Naval Air Station, Meridian, Ms. And in 1981 he was assigned to Naval Western Oceanography Center at Pearl Harbor Naval Station, Hawaii. His job was to keep Navy planes and ships away from storms, hurricanes and typhoons.
He retired from the Navy in 1986, and returned to live in his hometown of Rome, N.Y. He took a position as a meteorology instructor at SUNY in Marcy, and also at Onondaga Community College in Syracuse. He retired in 2012 and enjoyed traveling with his family all over the U.S. and Europe. In all, they visited four continents, 21 countries, and 48 states.
To his family, Bob was the man who navigated them not only through life, but through Amsterdam and Athens, Berlin and Paris, London and Madrid, and more. Bob was an avid runner and bicyclist. He ran 18 marathons and numerous 10K runs, including running the Boilermaker for about 20 years. He rode his bicycle for 30 – 40 miles every day. In successive summers, he rode his bicycle around four of the Great Lakes. Bob was a huge Yankees fan, and often took his children and their friends to games. He loved gardening and gathering and chopping wood for his woodstoves. He was an excellent cook and cooked most of the meals for his family.
Bob loved God, his family, his country and the Navy. In 2012, he started the Wreaths Across America event in the Rome area. The event places wreaths on the graves of veterans all over the country, each December. The event in the Rome area grew every year, as more and more residents and businesses joined in recognizing those who served their country.
Bob was a member of the Military Officers Association of America, the American Legion, and the Lake Delta Yacht Club.
Besides his wife Chip, Bob is survived by their son Dr. Nicholas Haley, his wife Emily, and their daughter Madeline, of Cave Creek, AZ; and by his daughter Lisa, of North Tonawanda. He is also survived by his siblings and their spouses, John (Pat) Haley of Rome, Ron (Kathy) Haley of Cornelius, N.C., Josie Haley of Raleigh, N.C., Barb (Bill) Worth of Stanley, N.C., and Joseph (Becky) Haley of Porterville, Calif. He was predeceased by his sisters Jacqueline Moran and Carol Haley.
He is also survived by Chip's siblings and their spouses David (Susan) Twellman, Cary, N.C.; Dr. Dorothy (Diane) Twellman, Canon City, Colo.; Carol (Charles) Thiel, Columbia, Mo.; Larry (Mary) Twellman, Bowling Green, Mo.; Gene (Deb) Twellman, Columbia Mo.; Jim (Kathy) Twellman, Lake St. Louis, Mo.; Tony (Doris) Twellman, Bowling Green, Mo.; and many nieces and nephews.
A funeral Mass will be conducted by The Rev. Paul Mathis, on Tuesday, September 24, 2019, at 9:00A.M. at St Peter's Church, 200 N. James St., Rome, N.Y. Burial will be in St. Mary's Cemetery.
Visiting hours will be from 4 – 6 p.m. on Monday, at Strong-Burns & Sprock Funeral Home, 7751 Merrick Road, Rome, N.Y.
Donations may be made to: GRUC-MOAA (Greater Rome-Utica Chapter of the Military Officers Association of America), P.O. Box 36, Rome, N.Y. 13442, for the scholarship fund.
Haley Visitation
4:00 pm - 6:00 pm
Monday, September 23, 2019
Strong-Burns & Sprock
7751 Merrick Rd
Rome, New York, United States
(315) 336-6360
Haley, Robert visitation
Haley Service
9:00 am - 10:00 am
Tuesday, September 24, 2019
St Peter Roman Catholic Church
200 N James Street
Rome, New York, United States
(315)336-5072
Service Haley, Robert