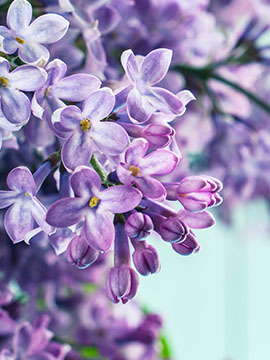 Obituary of Virginia Huseby
Virginia (Ginny) A. (Wells) Huseby, 92, passed away on March 7, 2017 at Rome Hospital after a short illness
Virginia was born September 4, 1924 in Utica, NY, a daughter of Edward B. and Claresa (Plumb) Wells. She attended local schools, graduating from UFA in the class of 1943. Virginia was married to Wilbert "Bert" McGinnis in 1954 until his sudden and untimely death in 1963. Later in life she was married to Hans I. Huseby who also predeceased her in 1988. She retired from General Electric Corp., Radio/Receiver Division after nearly 30 years of service. She resided in Utica and its suburbs for almost all of her life and was a former member of Our Lady of Lourdes Church in Utica.
Virginia is survived by a niece and six nephews; Barbara Wells of Madison CT, John L. Gleason of Rome, Kevin R. Gleason of Lee, James C. Gleason of Queensbury, Peter V. Gleason of Oneida Lake, Edward B. Wells of Groton, CT and Timothy C. Wells of Clinton, CT. She was predeceased by her parents, her husbands, a brother Edward B. Wells; two sisters Jane M. Wells and Mrs. John L. (Mildred) Gleason; and two nieces Suzanne Wells and Mary Jane (Gleason) Boylan.
A Mass of Christian Burial will be celebrated at 1:30 PM Saturday, March 11, 2017 at St. Peter's Church in Rome, NY, with Rev. Philip Hearn officiating. Her burial will be in Mt. Olivet Cemetery in Whitesboro. There will be no public calling hours. Arrangements by Strong-Burns & Sprock Funeral Home, 7751 Merrick Road, Rome, NY.